Facemask video guide available
Facemask video guide available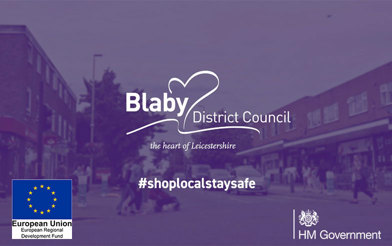 A short video guide on how to make a facemask without the need for any sewing is now available to view.
From Friday 24 July people will need to wear face covering in shops and supermarkets, as well as on public transport. Blaby District Council have produced a tutorial on how to make one without needing to sew.
Grace, from the Jenno's Coffee House team in Blaby has given a guide on how to make a facemask in under a minute.
The video has been produced to support the safe reopening of Blaby Town Centre with its mix of independent local shops and other local centres in the district.
Watch the video on YouTube, and find out more about the Government's guidelines on their website.
04 August 2020
Did you find what you were looking for on this page?