Council recognised for climate change action
Council achieves top 40 placing in Climate Change action table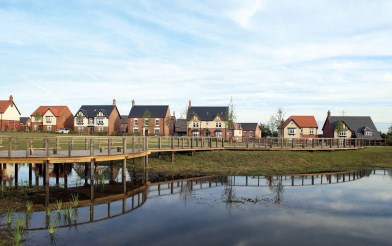 A new table ranking councils on their actions against climate change has placed Blaby District Council in 36th place amongst district councils.
Climate Emergency UK gathered information from individual councils across the UK between June-December last year on their climate change commitments and policies.
181 district councils were ranked after being measured against several criteria in the assessment, with Blaby District ranking in 36th place. The Council scored highly in the Commitment and Integration, Measuring and Setting emissions targets and Community Engagement sections.
It was also the highest ranking council in Leicestershire, with the Council achieving a higher score than the other district councils in the area, and Leicestershire County Council.
Blaby District Council is currently working towards the authority being carbon neutral by 2030, with the aim of seeing the whole district carbon neutral by 2050. These goals are supported by the Council's Carbon Neutral Action Plan and Climate Change Strategy.
Since 2019 the council has managed to cut its carbon emissions by 23%. New ways of working following the pandemic have also saved around 162 tonnes of carbon, and should save 81 tonnes annually over the next few years.
Other work includes helping people switch to 100% green energy via Blaby Switch and Save, which saved more than 430 tonnes of carbon, equivalent to 238 cars off the road. EV charging points installed across the council's car parks have given out 3175kw of power in the first three months of use.
Residents will also be able to find out more about the Council's plans and what they can do to help the fight against climate change on a new, dedicated section of the website set to launch soon. Advice will also be available for businesses.
Councillor Terry Richardson, Leader of Blaby District Council, said: "It is fantastic to be recognised for our work by Climate Emergency UK in their Council Climate scorecards. We're proud of the progress we have made already to reduce the carbon footprint in the district, and this is just the start.
"Climate change is a threat to everyone and we must give it the priority it deserves. Our ambitions are clear and we will continue to work towards our commitment for a carbon neutral council by 2030, and carbon neutral district by 2050.
The Climate Emergency UK rankings can be found on their website. and more information on the Council's Climate Change ambitions are available via the Climate Change section.
03 February 2022
Did you find what you were looking for on this page?