Council cash supports children's charity
Council cash supports children's charity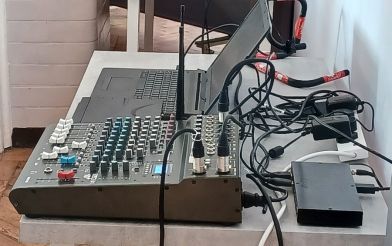 A Community Grant of £2,075 has allowed children's charity Menphys to buy much-needed event equipment.
The funding, from Blaby District Council, has gone towards a PA system, speakers and lighting for the charity's activity space, The Menphys Hub, in neighbouring South Wigston. The space is used for activities for disabled children supported by Menphys as well as playing host to crucial fundraising events such as band and comedy nights.
Previously such equipment was rented resulting in regular expenditure. Purchasing the equipment saves on rental fees and enhances the facilities available for hire. This makes it more appealing as a community space for other organisations. It also means the money saved can be put towards service delivery instead.
The charity supports about 120 children, young people and their families from Blaby District as part of its work with disabled youngsters across Leicestershire. It aims to create an environment where disabled children can develop independence, focusing on what they are able to achieve rather than what they are not.
Blaby District Council is the only local authority contributing to this particular project although the benefits will be felt much further afield by children, families and supporters from across the City and County.
Councillor Nigel Grundy, Blaby District Council Portfolio Holder for Neighbourhood Services and Assets, said: "It is always a pleasure to see just how much difference our Community Grants make to projects which support our residents. Menphys is an absolutely fantastic charity. It does amazing work with some of the most vulnerable children not only from Blaby District but from across the County. I'm delighted they have been able to use the funding in a way which enhances current services and also helps underpin a sustainable future."
Ian Caldwell, Menphys Chief Executive Officer, said: "Our mission is to deliver a quality service that values the views of disabled children, young people and their families. We want our services to enable them so they can fully take part in their community and have the same choices, opportunities and experiences as other children."
Toni Holland, from Menphys, added: "The PA system and lighting for The Menphys Hub has enhanced our commercial offering, providing a professional service for all events. Obviously, it also provides better on-site facilities for our children to enjoy. During the summer holidays we held our first full day holiday camps.
"The lighting was used during the camps and the feedback from the children was that the lights are 'wicked' and enhanced their karaoke experience. We're enormously grateful to Blaby District Council for its support in enabling us to buy this brilliant equipment."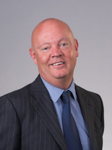 Councillor Nigel Grundy
Portfolio Holder for Neighbourhood Services and Assets




25 October 2023
Did you find what you were looking for on this page?