Council bids for millions to improve highway network
Council bids for millions to improve highway network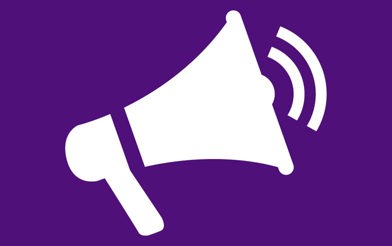 Blaby District Council will be submitting a bid for millions of pounds in government funding for three exciting transport projects in the district.
Wanting to take advantage of the Government's Levelling Up Fund to realise Blaby District's potential by accelerating growth, the Council is keen to secure funding and improve key road and cycle networks in the district.
Featuring highway improvements and new cycle and walking provisions, the Levelling up Fund package will improve accessibility across the key commuting, employment, and retail corridor of Junction 21 of the M1, Narborough Railway Station, Fosse Park and Everards Meadows.
The bid will be submitted by Blaby District Council in close liaison with Leicestershire County Council as the highway authority in the area. At Full Council on 19 July, Councillors voted to support the submission of a bid for funding.
Scheme one would create a new lane from the M1, Junction 21 southbound slip road, heading towards the A563 roundabout. The current layout is a pinch point for traffic which needs to join and quickly leave existing lanes. The new lane will give road users an easier passage to this roundabout.
This scheme will ensure increased capacity on the network, reducing the need to change lanes and ease congestion as well as improving safety in a key area of the district that experiences very high traffic at peak times.
A successful bid for these works would also be important for the whole county, as well as Blaby District. Delivery of this new lane will not only help to speed up the delivery of other schemes in the Strategic Growth Plan for Leicestershire, but also aide the Council, and neighbouring authorities Local Plans.
The second scheme currently being assessed for its viability is in Whetstone, which would see a new, safe footpath introduced on Warwick Road, between the Co-op supermarket and Blaby and Whetstone Boys Club. This footpath would join with the footpath already in place at The Dicken junction.
Whilst there are potential limitations on the availability of land, the Council is extremely keen to bring this to Whetstone residents, which will give better walking links to Narborough Railway Station.
Work is also planned between the railway station and Fosse Park under a third scheme to bring new cycle infrastructure from Narborough through to the popular Everards Meadows and Fosse Park. This new infrastructure will ensure that people can safely cycle from a key transport hub in the district to popular tourist and shopping destinations as well as into Leicester City Centre.
If the bid is successful, these improvements will have a hugely positive impact on the highway corridor and ensure efficient movement for drivers, cyclists and pedestrians and ultimately attract economic investment, retain and support new business growth, as well as create new jobs for local people.
Councillor Terry Richardson, Leader of Blaby District Council, said: "We are very excited and enthusiastic about this funding opportunity. It is a chance for us to improve air quality by creating a more efficient road and cycle network, creating better and safer links for cyclists and pedestrians, reducing journey times and supporting economic growth in the area.
"We have a history of successfully delivering large scale schemes like this, after working with highways partners to bring the bridge over the M1 from Thorpe Astley to New Lubbesthorpe. Officers have worked extremely hard to submit this bid and we are hopeful of a successful outcome."
Alberto Costa, MP for South Leicestershire, said: "I am very pleased to be supporting Blaby District Council's bid to the Government's Levelling Up Fund. Focusing on three different schemes, the Council's plans will have hugely beneficial effects for my constituents in South Leicestershire by reducing the congestion in and around the busy M1 Junction 21, and creating new sustainable transport routes for walking and cycling between Narborough Railway Station, Fosse Park and Everards Meadows as well as Whetstone.
"These proposals stand to make a real difference for local residents, and I will do all I can to support Blaby District Council in their funding bid."
Councillor Ozzy O' Shea, Leicestershire County Council cabinet member for Highways and Transport, said: "We're pleased to be supporting this multi-million bid.
"Leicestershire is growing so it's vital we lever Government money to help shape the county of tomorrow. This levelling up cash will provide tangible improvements for people and business as well as keeping Leicestershire moving."
The bid will be decided by Government Ministers after assessing other bids across the country. No set timescale has been announced, and Blaby District Council will announce the result of the bid in the coming weeks.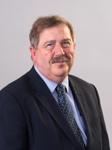 Leader of the Council, Councillor Terry Richardson
21 July 2022
Did you find what you were looking for on this page?