Community Safety Partnership wins award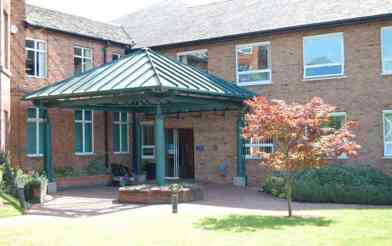 The Blaby District and Hinckley and Bosworth Community Safety Partnership have been recognised for its crime protection and prevention work by the Police and Crime Commissioner.

It was honoured with the 'Special Award for a project which has made an outstanding contribution to support the Police and Crime Plan' at the 2020 Safer Community Celebration Awards.
The partnership has worked hard to ensure both individual residents and the community receive long-term, effective support. This has included a focus on protecting vulnerable people and victim services. Prevention and engagement work has also been undertaken with young people.
Working with people with vulnerabilities in both areas has included practical and emotional support to more than 500 victims of domestic abuse, including the delivery of mental health and wellbeing courses. Nearly 300 children affected by domestic abuse have also received positive one to one and group assistance, helping to improve their wellbeing.

Joined up work to prevent homelessness and antisocial behaviour has also taken place through a Work and Housing Skills for Life programme.
Work to engage young people, giving them the information they need to make informed choices from an early stage, has included delivering sessions from the Sophie Lancaster Foundation in the district's three secondary schools.

An alcohol awareness play in schools has also been performed, as well as a strong focus to make young people aware of exploitation and knife crime.
More than 4,500 young people took part in interactive workshops on anti-social behaviour, healthy relationships, road safety, drugs and personal safety.

Councillor Les Phillimore, Portfolio Holder for Community Services and Joint Chair of the Partnership, said: "We are so proud of this recognition. The team have worked creatively and brilliantly across our communities with young people and shown a commitment to helping victims and people with vulnerabilities.
"This is a triumph of partnership working, not only with Hinckley and Bosworth but also Leicestershire Police, health partners and the Fire Service."

Executive Lead for Community Safety at Hinckley and Bosworth Borough Council, Councillor Michael Mullaney, said: "We are all very rightly proud of this award and all that it represents but to be recognised by your peers is an accolade in itself.

The partnership works incredibly hard to support young people, individuals and the community and this award recognise the commitment and dedication of the team."

More information about the Community Safety Partnership is available on the Council's website and on the Hinckley and Bosworth Borough Council website.
06 February 2020
Did you find what you were looking for on this page?