Community volunteers to connect Blaby
Community volunteers to connect Blaby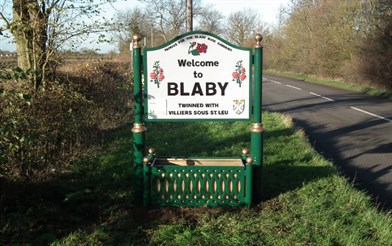 Blaby has become the latest village in the district to offer help and support to vulnerable residents with the launch of new community group Connect Blaby Together.
The group is run by local volunteers, giving up their time to help those who need extra support. Initial funding has been provided by Blaby District Council, with Blaby Parish Council, the Local Area Co-ordinator and residents all ensuring that Connect Blaby Together was ready for launch on 01 January.
Volunteers will support Blaby residents who may occasionally need a helping hand with things such as small jobs around the home, help with shopping, gardening or walking the dog.
Julie Bellm, Chair of Connect Blaby Together says: "We are delighted to have reached a position where we are now ready to launch this exciting new project for the community of Blaby. 
"The steering committee and I have been overwhelmed by the support of local residents and their willingness to get on board with our goals not only to help people on a practical level, but also to reduce loneliness and isolation."
Councillor Sheila Scott, Portfolio Holder for Planning, Housing Strategy, Economic and Community Development, said: "We spoke to Blaby residents and saw there was a need for this kind of group.  The response from volunteers was just incredible and reflects a real sense of community spirit. 
We're excited to see Connect Blaby Together join other similar support programmes such as the Good Neighbour Schemes in Croft, Whetstone, Sapcote, Sharnford and Stoney Stanton. These and other voluntary groups make such a positive difference to vulnerable people's lives.
For more information about the group, or to register for help from Connect Blaby Together, call 07378 318436.
18 January 2019
Did you find what you were looking for on this page?