Community Grants open for 2022-23 Financial Year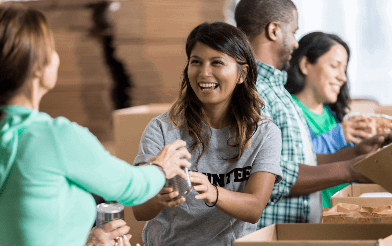 The new round Community Grants is open for applications, with special one-off grants for the Commonwealth Games to be distributed.
Voluntary and community groups are invited to apply for one of six core grants available up to the amount of £4,000. Green Grants continue to be available for organisations to undertake more environmentally friendly adaptions and activities.
For the first round of grants (deadline 5pm on Wednesday 01 June), grants of up to £500 are also available to celebrate the Commonwealth Games that are taking place this summer in Birmingham.
There will be three more grant rounds over the financial year.
Revenue grants awarded in June and September in 2022 will prioritise organisations particularly affected by the pandemic as well as the current high energy and fuel costs.
Last year we awarded £82,000 in community grants, funding a variety of voluntary sector groups, charities, and sports clubs. 
One such group was Children's Hospital Pyjamas, who received a grant in April 2022. The charity provides pyjamas and comfortable clothing to poorly and disadvantaged children and young people; "spreading love through comfort". Leicestershire hospitals that serve Blaby District residents were given a donation of pyjamas which was gratefully received.
Are you in a group that would benefit from a Blaby District Community Grant? Information about all our grants, including eligibility criteria and guidance notes can be found on the Community Grants webpage, where you can also apply for a grant.
If you want to find out more, why not join our Funding and Awards Officer via Zoom on Tuesday 17 May at 10 - 11.30am for an information and Q and A session? There is no need to book a place, simply join the Zoom meeting on the day.
06 May 2022
Did you find what you were looking for on this page?