Christmas tree recycling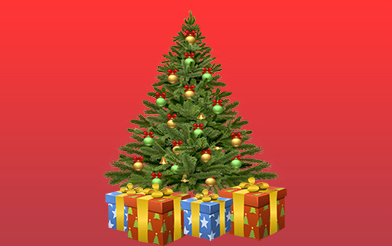 We will collect your Christmas tree for recycling on your first garden waste collection day in January - if you have a paid garden waste subscription.  
Collection
Please ensure that the tree could fit into your bin if the bin is empty. Larger trees should be reduced/cut so that they are no bigger than the dimensions of your bin.
You will need to have a garden waste collection subscription to have your tree collected and recycled.
Drop off
Alternatively, you can drop off your tree at one of the sites listed below.  Christmas trees can be dropped off from 24 December up to 8 January 2021:-
Countesthorpe - Co-op Supermarket Car Park (LE8 5QX)
Enderby - Enderby Leisure Centre Car Park (LE19 4LX)
Glenfield - Stamford Street Car Park (LE3 8DL)
Huncote - Huncote Leisure Centre Car Park (LE9 3BN)
Narborough - Narborough Park Car Park (LE19 2EL)
08 January 2021
Did you find what you were looking for on this page?