Business Breakfast event returns
Business Breakfast event returns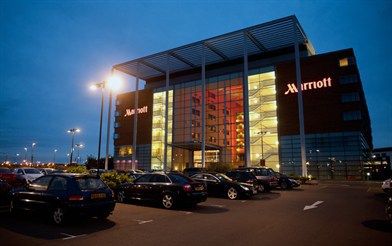 The popular Business Breakfast event hosted by Blaby District Council will return in February at the Marriott Hotel.
Local businesses will hear updates about business support, key development sites in the district and local economic activity at the event, taking place on Wednesday 27 February at 8am. A free breakfast will be on offer to all attendees.
Speakers will also offer their expertise on a range of business topics, including how to access help with recruitment issues. There will also be advice on how local businesses can embrace the digital world with grants and training opportunities.
Councillor Sheila Scott, Portfolio Holder for Planning, Housing Strategy, Economic and Community Development, said: "We are looking forward to once again welcoming new and familiar faces to our Business Breakfast event. We will have an exciting speaker programme, along with the opportunity to network with other local businesses in a relaxed atmosphere.
"We're proud to host these popular meetings as we continue to support the fantastic businesses in the district."
Places are limited and businesses encouraged to book early. Contacting the Economic Development team by emailing economicdevelopment@blaby.gov.uk or call 0116 272 7765
29 January 2019
Did you find what you were looking for on this page?