Beat the Street is back!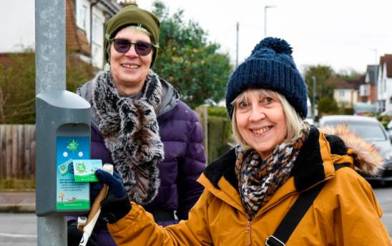 The popular game that saw nearly 11,000 people running, walking and cycling around the district last year has returned.

Last year across the six weeks more than 40 teams amassed over 93,000 miles as they walked, ran and cycled to beat boxes placed on lamp posts in each village.

Anyone can play Beat the Street, with the objective to tap two beat boxes within an hour to earn a point for their team. The more Beat Boxes tapped during a journey, the more points earned. 105 Beat boxes are located throughout the district.

The programme is part of the Council's active travel initiative, which looking to encourage people to walk and cycle instead of using the car and improve air quality in the area.

Beat the Street's website has all the information including a map of beat boxes, leaderboards and pick-up points for cards. The game's Facebook, Twitter and Instagram accounts will also have the latest updates.
28 February 2020
Did you find what you were looking for on this page?