Be a Great Local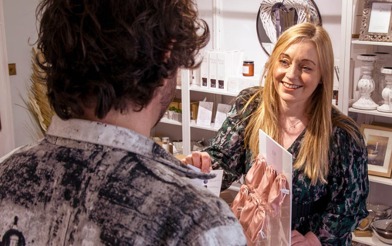 Independent businesses are the heartbeat of villages and communities across Blaby District, and that's why Blaby District Council is encouraging residents to be a great local with the launch of the new "Support Local" campaign.
Local centres are home to a range of independent businesses across all sectors. From bakeries and barbers to plumbers and printers, there's something for everyone.
Shopping local helps support the local economy, creates jobs and encourage locals to build lasting relationships within their community. It is also an environmentally conscious choice and gives shoppers the personal touch they won't usually find in a large shop.
The Council's new campaign is fronted by six local independent businesses, including Petals of Narborough and Huntsman Barbers. They will feature on the advertising and promotion of the campaign as part of a commitment to ensure that this local campaign is backed by local businesses.
Blaby District Council will also be featuring a host of local businesses throughout the campaign and signposting to tips on how locals can get involved and show their support. Visit the dedicated web page to find a range of case studies to show why choosing to shop locally is so important.
Scott Strong, owner of Stoney Ground Coffee and featured in the campaign, said: "Local businesses don't only build a stronger economy, they also build a stronger community. Blaby District's Support Local campaign gives a platform to small businesses like mine, and I'm proud to be a part of this initiative."
Councillor Sharon Coe, Portfolio Holder for Health, Wellbeing, Community Engagement and Business Support said, "Local independent businesses are absolutely critical to Blaby District, and we are delighted to launch this campaign to showcase the range of businesses we have.
"We hope this is an ideal way to raise awareness of what's on your doorstep and to encourage people to Support Local."
Elements of the campaign have been funded through HM Government and the European Union Regional Development Fund.
08 April 2022
Did you find what you were looking for on this page?