All about Blaby DIC Bridge Club
All about Blaby DIC Bridge Club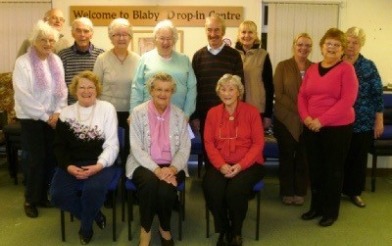 Looking to get out in the community, make some new friends and learn some new card tricks? Blaby DIC Bridge Club are a small friendly group who enjoy meeting once a week to play bridge.
Chairman of the group John Baron wants more locals to get involved in the group. There's a mix of beginners learning as they go, and card experts, so you're guaranteed to feel at home!
What is bridge?
Bridge is a trick-taking card game using a standard 52-card deck. It's played by four players in two competing partnerships, with partners sitting opposite each other around a table.
There are different variations of bridge, including rubber and duplicate. At the club you can learn as you go.
What happens at a typical evening at bridge club?
Don't worry about bringing a partner along – you can partner up with other members on the night. Whether you like to play whist (a card game for two pairs of players) or solo, you will be given all the assistance you require, and enjoy the company of a lovely band of bridge players.
Part way through the evening the group have tea break with biscuits. They then continue playing until about 9.20pm.
Do you offer lessons?
The Bridge Club cannot offer formal lessons, but can help and advise you to 'master the art' of bidding.
Members have various simple crib sheets, which helps members to improve and makes the games more enjoyable for all.
Where and when do you meet?
The group meet at the Drop-In Centre on Welford Road on a Tuesday evening from 7.00pm to 9.30pm. Contact the Chairman, John Baron at 07732 929294, or email via johnrbaron@gmail.com.
Find out more on their website.
You can also take a look at Britannica's website to learn more about the game.
26 January 2022
Did you find what you were looking for on this page?